GPR Stabilizer is a family owned and operated business with a pure passion for every discipline of motorcycle racing.
The GPR Stabilizer was born of frustration. Fed up with the lack of quality and selection at the time, Ralph and Randy Norman set out to make the best steering damper available for motorcycle racers. They started with an original design created from previous testing and prototyping. Helped by their background in aerospace manufacturing and design, it evolved into the dominant steering damper at any off road venue today. Now, with patents held in the USA and abroad, GPR has set its sights on the world motorcycle racing market.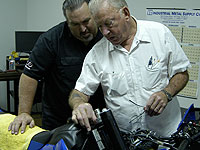 The success from our professional road-, off-road-, and ATV-racers around the world has allowed us to develop what racers are asking for: a motorcycle steering damper that is lightweight, small, adjustable on the fly, and easy to service. With applications for just about every popular make and model of performance motorcycle, our steering dampers are top-of-the-line. The GPRV4s street bike stabilizer was designed and developed specifically for sport bikes and road racing bikes and is now used by some of the biggest names in racing. The V5-s is the evolution of the V4.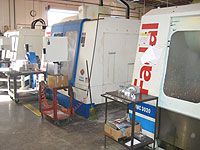 We personally represent GPR at many venues across the US and Europe. On any given weekend, one rig will be at an AMA Road Race, another at a WORCS off-road championship, and another in the World Superbike paddock. GPR Stabilizer is currently the only American sponsor of the World Superbike Championship and the only rotary steering damper on the World Supersport grid. Thanks to successful partnerships with our distributors, racers, and teams, GPR Stabilizer has racked up championships across the globe and is represented and distributed in over 24 countries!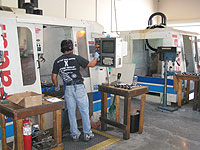 Every part of GPR Stabilizer is produced under one roof. Design, manufacturing, assembly, testing, and distribution are all done at our San Diego, CA facility. We are the only motorcycle steering damper company to provide it all for you: lifetime service warranties, color selections, range of applications, service in the paddocks, and most importantly, constant improvement.
Take a tour through our website; if you have any other questions feel free to contact us.
Thank you,
GPR Stabilizer
The best motorcycle steering damper available.